NATURE OF BUSINESS: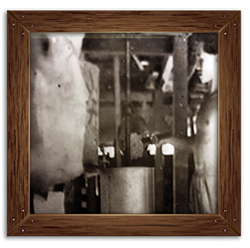 Previously a Professional Racehorse Jockey, Mr Alan Ng left his 14 years of racing career to help run his family business, Seng Huat in 2013.
He is the 4th generation owner as the business was passed down by his great grandfather who founded the business back in the 1920s. After joining Seng Huat, Alan has helped boost the business from manufacturing and supplying fresh tau hwa to wet markets.
In 2017, Alan redesigned and repackaged Seng Huat core product into vacuum packaging and has also expanded his market share by supplying to Sheng Siong supermarkets.
Alan has greater plans for the business as he plans to introduce new machinery and technologies to improve the production and produce quality tau kwa.
In April 2017, Seng Huat Bean Curd has also obtained its Muis Halal Certification.
We welcome all enquiries.